"LEVER-LESS Technology" Universal type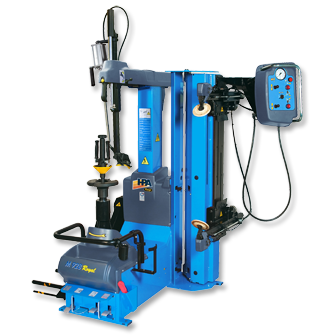 Universal super-automatic tyre changer for rims from 12" to 28". 
Ideal for low profile, "UHP" and "Run Flat" tyres (WDK Approved).
"LEVER-LESS" (without tyre lever) technology incorporated in the tool head.
Universal axial turntable locking device.
Handy multipurpose control for "dynamic" bead breaking by means of a telescopic double conical disk system.
Two speed motor with "IP" system  (Increased Power System).
Air-operated tilt in column.
Built-in KWL 28 pneumatic wheel lifting device.